The Informant
[
]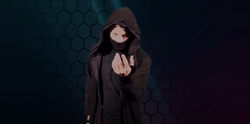 The Informant has been tasked by the Central Recruitment Center to collect all information about The Bone and compile it in a format that is easy to access. This information is from YouTube, Instagram, the Data Center, and even exclusive information from the Bots. If you have any thoughts about this site, please join the CRC Information Branch in the Discord.
He has also compiled a video history of the Bone. Although new information has invalidated some of the claims made there, it would still be a good place to start to have an understanding of the Bone Universe.
LoES and the Informant began the CRC: Info Log livestreams to give the community the ability to ask The Commander questions about The Bone directly. If you have any questions for Central Command, join the Discord.
He has also been tasked by The Commander and General Oso to assist in a sportscast of the First Battle of the Pre-Alpha tournament.
Allfather
[
]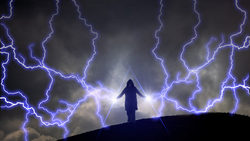 Allfather is a title bestowed on him by this community. He is the leader of Thunderstrike, ranked 2nd in the Discord's MEE6, Content Creator, Discord Captain, and member of the Information, Intelligence, and Attack Branches.
Profiles
[
]
YouTube
Instagram
New Central Command

Appearances
[
]
History of The BONE
CRC Info Log Ep. 1
Battle Simulator Sportscast
CRC Info Log Ep. 2